BT Mail is down: Hundreds of broadband users are unable to send emails due to login troubles.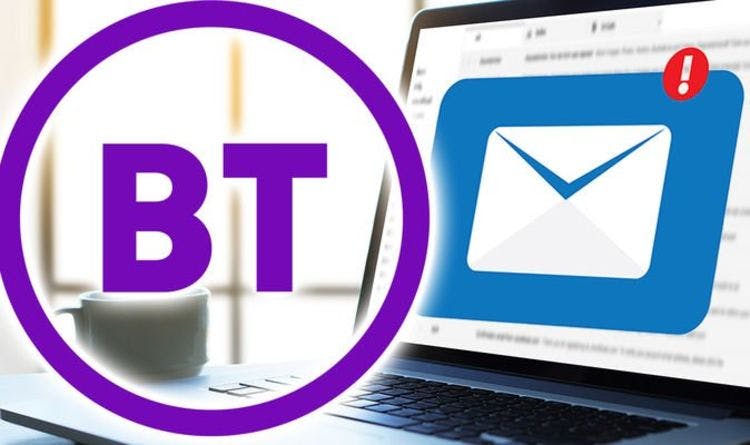 Can't log in to your BT inbox? Struggling to send or receive emails from your BT address?
Don't worry – you're not alone. And crucially, it's nothing to do with your internet connection.
Instead, it seems that BT is suffering an outage across the UK that has left hundreds of people unable to log in to their BT inbox. For those who don't know, BT offers an optional free email address to anyone who sign-ups to its broadband bundles. The email service, which is powered by the same underlying technology that powers Yahoo! email, is available online. However, customers can add their BT email address to email clients like Microsoft Outlook or Apple Mail on Android, iPhone, macOS or Windows.
The outage has only impacted BT email addresses …BT's popular broadband, television, landlines and mobile services are up-and-running as expected.
Independent website DownDetector, which tracks the performance of online apps and services using mentions from across social media, shows a huge spike in complaints from disgruntled customers. More than 1,300 BT customers have rushed to social media to bemoan issues logging into their BT email address, sending or receiving new emails, and more.
BT has confirmed that some customers are experiencing a problem with its BT Mail service. In a statement shared with This website, a spokesperson for the internet provider said: "Some customers are experiencing problems trying to use their BT email, and we're working quickly to resolve this. BT phone, broadband and mobile services are not affected. We're very sorry for the inconvenience caused."
Get Scailer for free
We are so confident Scailer will become an important part of your digital toolbox that we want you to try it for free. No tricks or gimmicks. When we move to annual subscriptions, Scailer subscribers will receive quarterly software updates and other improvements. If you're one of the first 100 users to give us feedback, you'll get updates for free, forever!